Management Board
Between them, the members of our management board have the knowledge and expertise required to keep people, rolling stock and infrastructure on the right track and thereby make the company even better, stronger and friendlier.
Maurice (M.B.) Unck, Chief Executive Officer

Maurice Unck has been RET's Chief Executive Officer (CEO) / Director under the Articles of Association since June 2017. In addition to general management, he is responsible for the Strategy & Development, HR, Communications and Board Secretariat staff departments. 
Maurice Unck previously was a member of the Executive Committee of the NS. He has a long track record in the public transport sector. So he was Director at NedTrain maintenance & Service. Before that, he was Sales Director in the North East region and Director corporate and Product Development at NS. 
Other positions:
Member of the Supervisory Board and chairman of the Appointments and Remuneration Committee Trans Link Systems
Member of the Supervisory Board Albeda College Rotterdam  
Member of the

Supervisory Board 

Reisinformatiegroep 9292

Member of the Supervisory Board 

RMC
Member of the Strategic Advisory Board Traffic and transport of TNO
Hugo Mans, Chief Financial Officer

Hugo Mans has been RET's CFO since June 2021. Before he started working for RET, he used to work as CFO and director of programmes and projects for, among others, NS, NedTrain and PwC.
Mans is responsible for the Group Control, Group Administration, Business Control, ICT, and Strategic Programmes and Projects departments. 
Other position:
Member of the Supervisory Board of HAN (Hogeschool van Arnhem en Nijmegen)
Joop (J.P.M.) Bakker, Director of Operations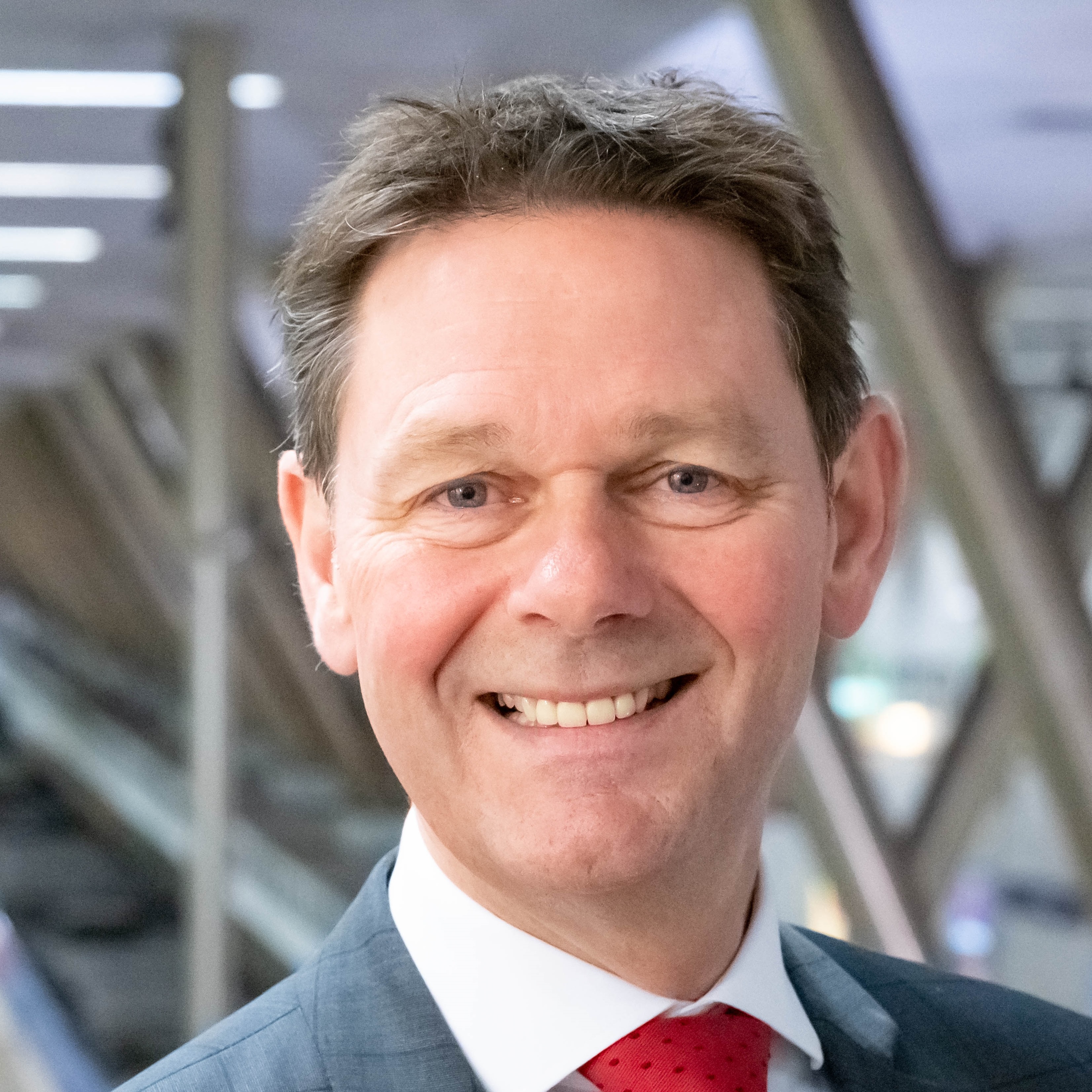 Joop Bakker was appointed Director of Resources in 2007 and became the Director of Operations in 2009. He is responsible for the following departments: Bus (ltd), Tram, Metro, Fast Ferry, Safety, Operations Office, Central Traffic Control and Marketing, Sales and Services. 

Prior to joining RET, he held executive positions at transport companies Connexion and NZH.

Other positions:
Member of the Supervisory Board of Transvision
Jet de Boer-Lasseur, Director of Technology

Jet de Boer-Lasseur has been Director of Technology since 1 January 2020. She previously worked for engineering company Tebodin and as director at BAM Infra Rail. There she was responsible for rail projects and maintenance, both heavy and light rail.
Jet de Boer-Lasseur heads the Asset Management, Supply Chain Management, Engineering, Fleet Services and Infrastructure Services departments.
Other positions:
Board member railAlert
Board member Railforum