Supervisory Board
The Supervisory Board is responsible for monitoring the Management Board's policy and the general course of events in the company. In addition, the supervisory directors assist the Management Board by providing advice. Together, the supervisory directors have both the expertise and the broad knowledge required.

The desired size and composition of this body are described in the Supervisory Board Profile. Members of the Supervisory Board are appointed for a term of four years and may be re-elected after this term has ended. Members may serve for a maximum of 12 years.

In order to properly perform its duties, the Supervisory Board formed an Audit Committee. The Supervisory Board and the Audit Committee have provided for their working procedures in the Supervisory Board Regulations and the Audit Committee Regulations.
Members of the Supervisory Board
Charlotte Insinger (1965), chairwoman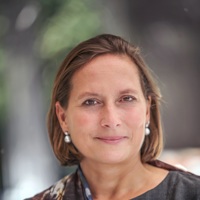 Supervisory director since: 1 May 2020
Current term of office: 2020 - 2024
Other Positions: 
Investment Director Cerberus Global Investments BV
Member of the Supervisory Board and chairwoman audit committee Vastned Retail NV
Member of the Supervisory Board and chairwoman audit committee Hogeschool Rotterdam
Chairwoman Supervisory Board Staatsbosbeheer
Guido Dubbeld (1971), supervisory director 
Member of the Supervisory Board since: 1 May 2020
Current term of office: 2020-2024 
Principal position: CFO Eneco Groep BV 
Engbert Verkoren (1968), supervisory director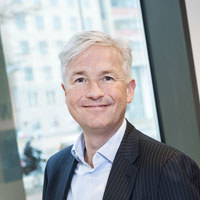 Member of the Supervisory Board since: 1 February 2019
Current term of office: 2019-2023 
Principal position: CEO Conclusion
Other positions: Member Economic Board Utrecht
Karin Bax (1969), supervisory director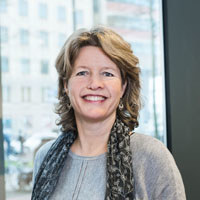 Supervisory director since: 1 July 2017
Current term of office: 2017 – 2021
Principal position: Director NL Works
Steven Lak (1954), supervisory director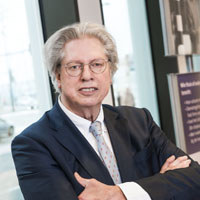 Supervisory director since: 1 January 2019
Current term of office: 2019 - 2023
Principal positions: 
Chairman Deltalinqs
Chairman evofenedex
Other positions:
Member Supervisory Board subsidiaries ThyssenKrupp: Veerhaven BV and EECV BV
Member Supervisory Board SMT Holding NV                                                                        
Chairman Stichting Vermogensbeheer Belangenbehartiging Pensioenen voor de Haven and vice chairman BPVH
Member Supervisory Board Portbase BV
Member Executive Committee VNO-NCW                                                                                                    
Chairman Supervisory Board / Advisory Board Nederland Distributieland
Member Supervisory Board Stichting Nederland in Business
Chairman Spoorgoederentafel and member OV- en Spoortafel