Society
In our view, public transport is more than just transporting people. We want to take our environment into account and we are socially connected to the region.
Until 2020, the RET used to reward a promising initiative in the region that makes the Rotterdam region more beautiful, smarter and more sustainable. The winner of the Aardig Onderweg Award receives an amount of money to kickstart his or her idea, together with practical support and free publicity. In 2020, we ran a corona edition without competition, focusing on helping people who need it most.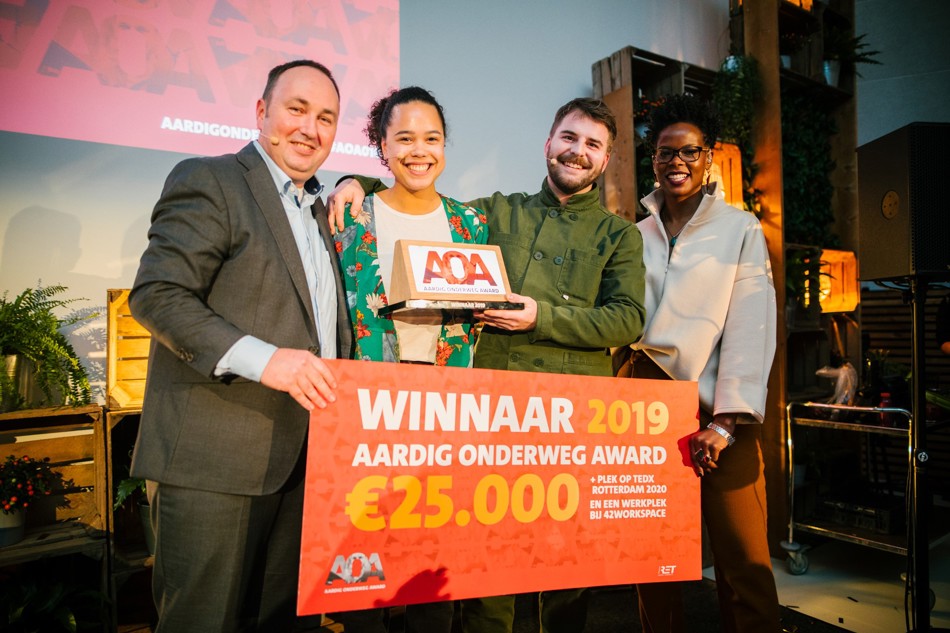 In 2019, Scifo Minnaard and Ayuk Bakia won the AOA with their initiative 'Falafval'.
Preparing young people for the labour market
Our cooperation with Jinc is a source of great satisfaction. Our aim in this context is to help young people to prepare for the labour market and broaden their horizons. We regularly organise visits to different departments within RET for primary school students (groups 7 and 8) and preparatory secondary vocational education (VMBO) students (classes 1 and 2) from deprived districts. During these visits, students are given the opportunity to engage in the work actually performed. Students therefore learn about the opportunities in the labour market and the skills required to make use of these opportunities.